The Alliance for Constitutional Sex Offense Laws (ACSOL) is dedicated to protecting the Constitution by restoring the civil rights of registrants and their families. In order to achieve that objective, ACSOL will educate and litigate as well as support or oppose legislation.  The ACSOL website and recordings are provided as a service to registrants, registrants' families, and others for general information only.  The information on the website and in the recordings are not designed to provide legal or other advice or to create an attorney-client relationship.  You should not take, or refrain from taking, action based on their content.  Prior results and case studies do not guarantee a similar outcome in future representations.  ACSOL accepts no responsibility for any loss or damages that may result from accessing or reliance on content on the ACSOL website and recordings and disclaim, to the fullest extent permitted by applicable law, any and all liability with respect to acts or omissions made by registrants, registrants' families and others on the basis of content on the ACSOL website.
Important News / Announcements
General News Feed

By Kalvis Golde The Petitions of the Week column highlights a selection of cert petitions recently filed in the Supreme Court. A list of all petitions we're watching is available here. A person held in state prison can challenge the constitutionality of their criminal conviction in federal court through a legal tool known as a writ of habeas corpus. Habeas relief is available to anyone "in custody,"...
CHARLESTON, S.C. (WCBD)- A Charleston man has been sentenced to nearly 20 years in prison following a fall 2020 arrest for explicit conservations with an undercover police officer he thought was a teenage boy. Therence Jamison, 58, was sentenced after pleading guilty to attempted coercion and enticement of a minor. According to prosecutors, Jamison — who is a registered sex offender — exchanged sexually...
Is the glass half empty or is the glass half full?  It's a question many have asked when they believe not all of their needs or desires have been met.  The answer to that question often depends upon whether the person who asked it is an optimist or a pessimist. I am an optimist and I declare that the glass is half full.  That...
The California Sex Offender Management Board (CASOMB) today approved two tier reductions that would benefit thousands of individuals convicted of either felony possession of child pornography or lewd or lascivious acts with a person 14 or 15 years old.  CASOMB is expected to share the news of its approvals with the state legislature later this calendar year.  The changes will not become law, however,...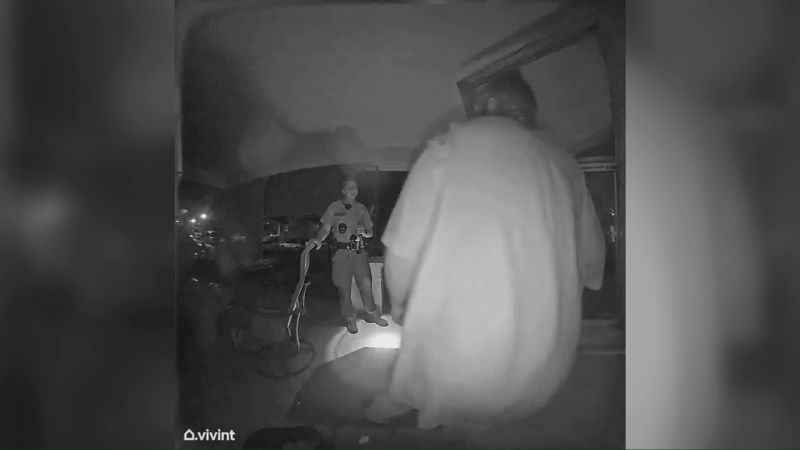 Source: cnn.com 9/21/23 The police chief in Columbus, Ohio, is condemning an incident in which two officers told a father his 11-year-old daughter could face child porn charges for sending images to a man online. Chief Elaine Bryant said as soon as the department learned of the incident, captured on doorbell camera video, it "immediately reached out to the father to apologize, and to...
Source: 13newsnow.com 9/20/23 CHESAPEAKE, Va. — Concerned parents in Chesapeake are sounding the alarm about a registered sex offender they say is married to a local PTA president and has attended at least one school-related event. In an email sent to 13News Now and an online petition signed by more than 200 people, parents of students at Greenbrier primary and intermediate schools are lobbying...
Source: theappeal.org 9/18/23 California prison canteens currently sell essential items—such as snacks and medication—at a markup of between 65 and 200 percent.   With just one signature, California Governor Gavin Newsom can significantly curtail the state's long-standing practice of price-gouging imprisoned people for vital items like toothbrushes or deodorant. Last week, the Basic Affordable Supplies for Incarcerated Californians Act, or the BASIC Act, overwhelmingly...
Source: magicvalley.com 9/19/23 The Cassia County School District amended a 15-year-old board policy over the summer to create a 'community' committee with an eye on opening its governing process to parents, among others. It didn't last the summer, and here's why. The Cassia County School District, following a 15-year-old board policy and Idaho Code, voted last month to approve applications from three registered sex...
Source: Florida Action Committee 9/17 23 City voted to prevent any sex offender prospectively from living in the City of Crestview. This was done via a 1500 feet ordinance. The comment from city council member Ryan Bullard is one of the most ignorant and shocking comments we've ever heard in a public meeting. Watch the video
Source: aclupa.org 9/12/23 Session: 2023-2024 Hearing: House Judiciary Committee | Hearing on HB 77: Megan's Law residence restrictions September 12, 2023 | 1:00 p.m. Veronica Miller, Senior Policy Counsel for Criminal Legal Reform, testified on behalf of the ACLU of Pennsylvania. To watch the hearing or read testimonies of all participants, click here. Bill summary: House Bill 77 would prohibit an individual classified as a sexually violent...
ACSOL will not have an online Meeting in October 2023 due to two events. The big event is our ACSOL Conference on October 14 and 15. If you have not yet registered, click here to sign up. The second event is our ACSOL In-Person Meeting November 4 in Berkeley, CA We look forward to you joining us at both these events!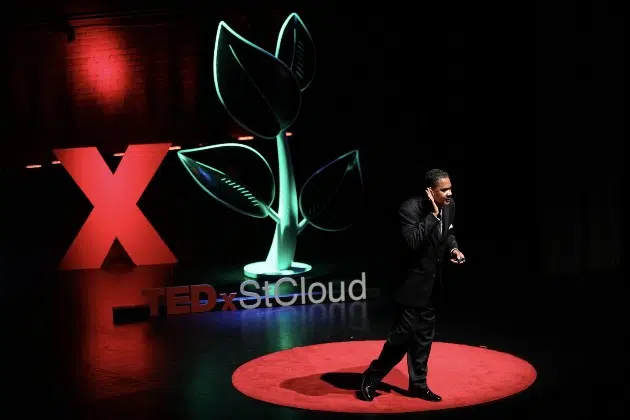 Source: knsiradio.com 9/14/23 (KNSI) – TEDx St. Cloud is set for Thursday, October 12th, inside the Paramount Theatre. The program runs from 6:30 to 9:00 p.m. and will feature talks from six presenters. ... Patty Wetterling will deliver what is sure to be an emotional address. She became an advocate for a federal sex offender registry and other child safety measures after her 11-year-old...
Source: courthousenews.com 9/14/23 But the ruling only applies to the man who brought the case, since he did not file a class action. (CN) — Although he declined to grant class-wide relief, a federal judge determined Thursday that disclosure of online aliases chilled sex offenders' ability to communicate freely, and also pointed out Connecticut has yet to use the law to prevent or detect...
Source: news.yahoo.com 9/12/23 Susanna Gibson, a Democratic nominee for a competitive seat in the Virginia House of Delegates, toppled a previously untouched political taboo this week when the Washington Post fairly reported that she and her husband had performed sex acts on the online forum known as "Chaturbate," where the couple had 5,700 followers. And they solicited "tips" for performing requested moves. Politicians have long...
Source: ktla.com 9/12/23 LOS ANGELES – Studio City's neighborhood council has imploded after members found out that they may have voted in a convicted sex offender – even after they alerted Los Angeles city leaders, KTLA has learned.  Ian Mitchell King, a self-described a "non-practicing lawyer" and business consultant, joined the council in mid-August.  At the time, he told councilmembers that he had served...
Source: pennlive.com 9/12/23 A bill that would restrict where certain sex offenders could live in Pennsylvania got a skeptical reception at a House hearing on Tuesday, with discussion centering around whether such measures actually increase public safety. The House Judiciary Committee held an informational session Tuesday on House Bill 77, which would require that anyone who has been adjudicated as a "sexually violent predator"...
Source: news9.com 9/11/23 The families of two of the girls murdered in Henryetta want stricter laws for convicted sex offenders. The families are calling it "Knight's Law"- after Henryetta's school mascot. There are 13 laws they would like to see passed as part of their "Knight's Law" push. The main one is anyone convicted of a sex crime against a child would be sentenced...
Source: floridaactioncommittee.org 9/11/23 Dear Members and Advocates [of Florida Action Committee] , In September 2022, our Florida Action Committee president, Gail Colletta, filed a Complaint with the Office of the High Commissioner for Human Rights in Geneva Switzerland, entitled "PETITION TO THE UNITED NATIONS TO INVESTIGATE THE UNITED STATES' SEX OFFENDER REGISTRY AS A VIOLATION OF THE UNIVERSAL DECLARATION OF HUMAN RIGHTS.". ... Specifically, for FAC, Gail...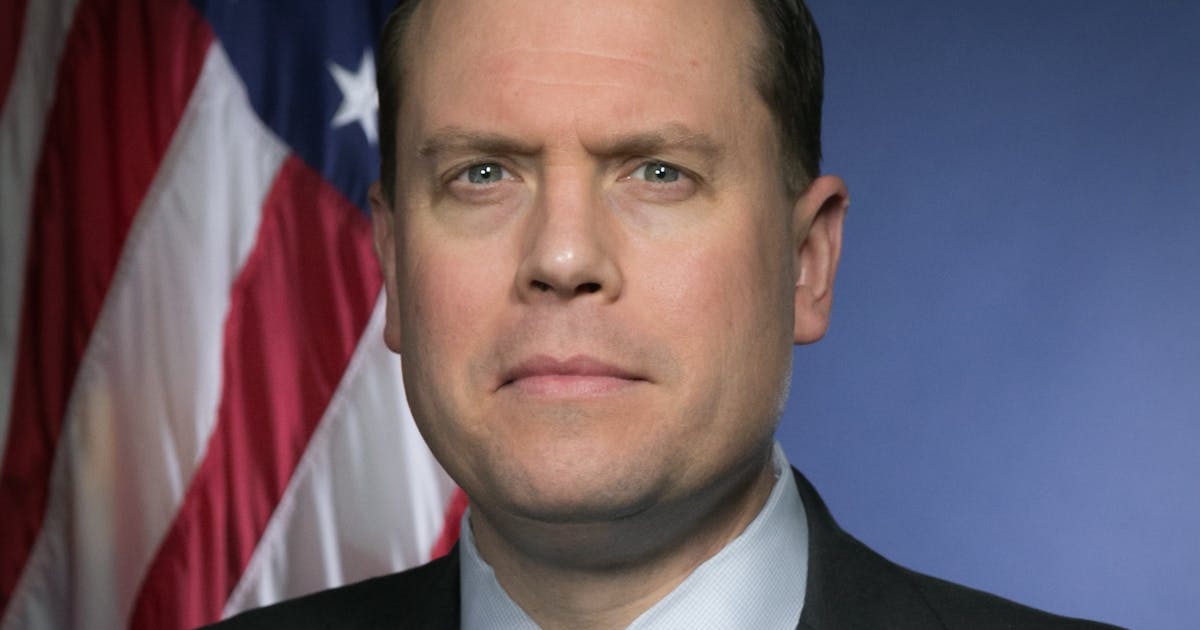 Source: newrepublic.com 9/12/23 Russell Coleman's bid to become Kentucky's top lawyer has dredged up a troubling record of lenience. The Republican candidate for Kentucky attorney general, Russell Coleman, is campaigning on a promise to be tough on crime, particularly crimes against children. But before running for attorney general, he served as U.S. attorney for the western district of Kentucky—and a closer look at his...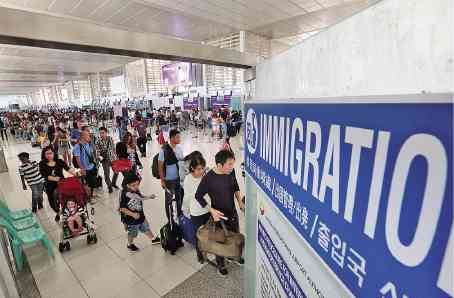 Source: globalnation.inquirer.net 9/12/23 MANILA, Philippines — The Bureau of Immigration (BI) on Tuesday raised concern over the possible "resurgence of sex tourism" in the Philippines as five foreign offenders were stopped from entering the country in just one week. Four Americans identified as _______________ were denied entry as they were found to be registered sex offenders (RSO), according to the BI. "With the return...